Shivganga Jhabua - An experiment that has turned into a tried and tested model of rural and tribal development. Mahesh ji had entered Jhabua as a Vanvasi Kalyan Ashram prachaarak in 2000 and in 2003 Shivganga Project was launched when he decided to dedicate his life to Jhabua's development guided by its own people.
I had written review of a book called 'Nav-Bhagirathi' a few months back, which is about a great successful story of huge changes by doughty tribals of Jhabua, inspired by a simple karma yogi Mahesh Sharma, an ex-RSS prachaarak. He had visited me twice in Mumbai. I had met his colleagues including Harsh Chauhan Ji in Indore too a few years back. But somehow, couldn't visit the project then. Finally, two weeks back, I got a chance to visit them.  
I have seen village life from close quarters and have been to remote parts of the country, so I could understand the impact that the work would have made on the lives of the people. But, visiting such a project in a remote place is an emotional journey despite earlier experiences. A visit to Bhatke Vimukta Vikas Parishad project in Yamgarwadi in Solapur some years back was an unprecedented emotional catharsis, I literally cried. It left a deep mark on my heart and mind. Just like Jhabua, this was a project begun by a prachaarak Girish Prabhune who found a small child abandoned on a bus stop. He decided to dedicate his life to that project after a few years into it. That is exactly what Mahesh Sharma ji later did for Shivganga. Imagine a mother, just out of jail, shouting at the organisers of Yamgarwadi project for teaching her kids good values. Her lament was, "How will my family survive if you teach my kids to be walk the straight path, study? How will they rob to run the family?"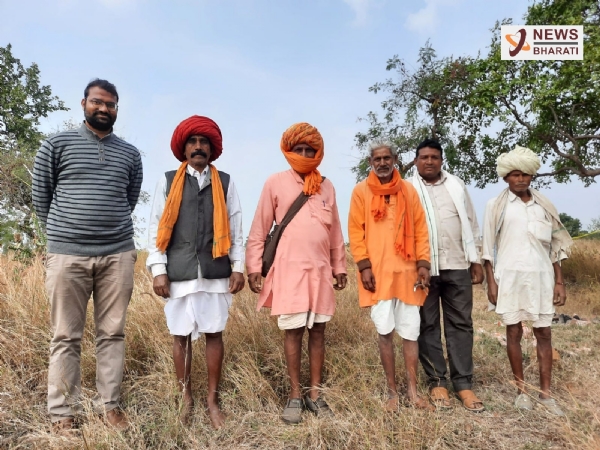 Some months back, I had written a story about gram vikas (rural development) projects run by Keshav Srushti in Wada, 100 km from Mumbai. I had written about just one village, Dongripada – meaning a hamlet on a hillock, that had not seen electricity and direct water supply in 72 years of independence.
Man-made Problems
Most disturbing part of the visits to these places is to note that what we city folks take so much for granted, is a prized enrichment in their lives. Do our brethren deserve to labour so hard to get basic needs of life which they had taken for granted as theirs for centuries but colonial exploiters followed by our own people and governments took away what belonged to them? Jal, Jungle, Jameen, Janwar were all their community properties in tribal community. There was no concept of individual ownership, but they were dispossessed.
We fill up lakes and ponds shamelessly to create real estate, let ground water run dry; then we pick up placards and stand on roads telling people how important it is to preserve environment and save mother earth! We in Mumbai, for example, get water from lakes that are 100 km away, but villagers who own those lakes struggle for a few buckets every day. Because we let massive 80" of rainfall drain into the seas, just mouthing some platitudes about 'rainwater harvesting' and get laws that are implemented in words, not in spirit.
I will write about more life changing work among tribals in next article, but in this part let me just share in brief, some of the work. I wished to open the year on a positive note, which I will; but first let me help you understand the background so you can appreciate self-propelled development.
Jhabua – The Laboratory Of The Idea Of Community Driven Development
As we entered the barren rolling hills of Jhabua, I was told by Nitin, an engineer from IIT Roorkee, serving the tribal people through 'Shivganga' for 4 years as a full timer, that these hills were thick forests of sagwan trees once. They were stripped barren by the British for their industry and mansions in England. This exploitation led to ground water depletion, lack of rainfall, subsistence farming and impoverishment. A once proud culture with strong traditions of nurturing nature, healing systems, their own sturdy village and family lives that gave equal space and respect to women, was reduced to penury. I was surprised to know that the son-in-law cannot sit on chair or bed in presence of his father-in-law or mother-in-law till they are alive, in his in-laws' home. He sits of floor as a mark of respect!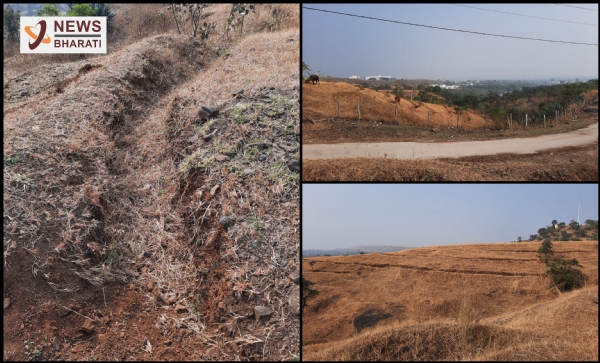 British crushed their self-pride (swabhiman) and self-belief. There are some tribes that were marked as 'thugs' – thieves, robbers, and criminals. (Our police still go by those labels. When a crime takes place those tribes vanish into jungles fearing arrest and torture.) When Mahesh Sharma ji visited the villages as a prachaarak, he had no clue what was in store. He thought that he would do something to 'help' them. They had no faith in 'city dwellers' and people who came to 'help' them. He then decided to travel through the entire Jhabua belt on his own, stay with any family that gave him place to sleep, eat what they offered. He would walk or travel by other means if any tribal offered some help. It was this experience of months that taught him many things. He also understood strength of their knowledge, skills and traditions.
Thus, began the experiment that has turned into a tried and tested model of rural and tribal development called 'Shivganga'. Mahesh ji had entered Jhabua as a Vanvasi Kalyan Ashram prachaarak in 2000 and in 2003 Shivganga Project was launched when he decided to dedicate his life to Jhabua's development guided by its own people. The mantra was, "We will bring in change with our own efforts and contributions and not look for outside help – Aatmanirbhar community."
Utilising The Tribal Tradition - Halma
  <>Mahesh ji understood their tradition of 'Halma' that is 'shramdaan'. Entire village comes together on a pre-decided day to help a family finish off a task that it could not do on its own due to some difficulties. This 'self-help' became the key. Their devotion to Bhagwan Shiv was the second clue. He exhorted them that the barren hills that got plenty of rainfalls could not hold the water because the locks of Shiva were shorn off by human beings. Could we help them grown back? Tradition of Halma was used to collect people and help dig trenches before rains that would hold the Ganga that came in the form of rains and these locks of Shiva would hold her. He exhorted them, "We are the Bhagiraths, who will bring Maa Ganga back to Jhabua."
Beginning on a small scale, now it is a big movement that takes place every year. Thousands take part in it.
'Hathi pava' – feet of elephant - Hills standing over Jhabua town are witness to its success. Within 4-5 years, hills began to take on green hue again. Trees and shrubs grew on their own with only some help from people. Jhabua town that had gone virtually dry, saw its water tables rise dramatically, so also the fields.  
Matavan – Forest Of Village Deity
Each village of Jhabua had a concept of 'Matavan' – forest of mother goddess, the presiding deity of that village, commonly known as 'Gaamvdevi'. Those forests had disappeared. Since last few years, a movement was launched to put together a few acres of land seeking government and villager's support and begin planting trees there. Shivalings were distributed in 120 villages. Now they have such 'matavans' with small temples of Bhagwan Shiv. When you go there, you feel, "Why is there so much of 'rouhaha over a few trees and shrubs growing in 5-6 acres of village land?" But, when you understand what it means for the villagers, the pride with which they show them, and the changes they have brought to their lives as they green and variety of trees take roots; you realise your lack of understanding of the deprivations they have had to go through.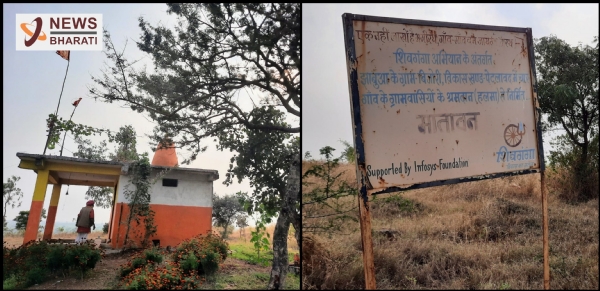 I will try to cover more ground in my next article, though it deserves a full fledged book. I hope some young people stay there for some days and write such a book. It has stories and lessons that can be replicated across Bharat.
Shivganga
Vikas ka Jatan
Shivganga is registered under Madhya Pradesh Society Registration Adiniyam 1973
Registration number – 03/27/03/10295/07
IT Exemption U/S 80G,
F.No. CIT-I/Ind/Tech/80G/08/09-10, Dated 24/12/2009, Sl.No. 51/2009-10
Valid from 01/04/09, Extended from AY 2022-23 to AY 2023-24 with
Provisional Approval Number: AADAS4039HF20206.
PAN : AADAS4039H