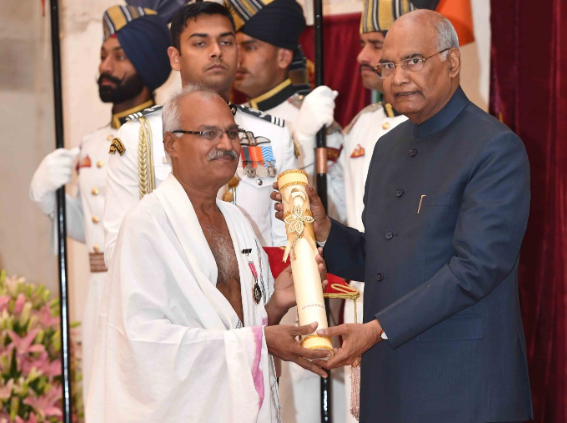 Padma Awards
Shri Mahesh Sharma, founder member and President of Shivganga was awarded Padmshri for his contribution in the empowerment of tribal rural areas in Madhya Pradesh.
Ipreneur'18
Jhabua Naturals represented by Nitin Dhakad and Vijen Amlaiyar received the 1st position in the 'Enterprise' category in the event 'Iprenerur'18' organised by TISS Mumbai..
Chiranjilal Dhanuka Smriti Samaj Seva Award
Lions Club New Delhi Alakhnanda awarded Shivganga Samagra Gramvikas Parishad the most prestigious award 'Chiranjilal Dhanuka Smriti Samaj Seva Award' under Major Ngo category for year 2020 his remarkable contribution in the field of rural development and tribal upliftment.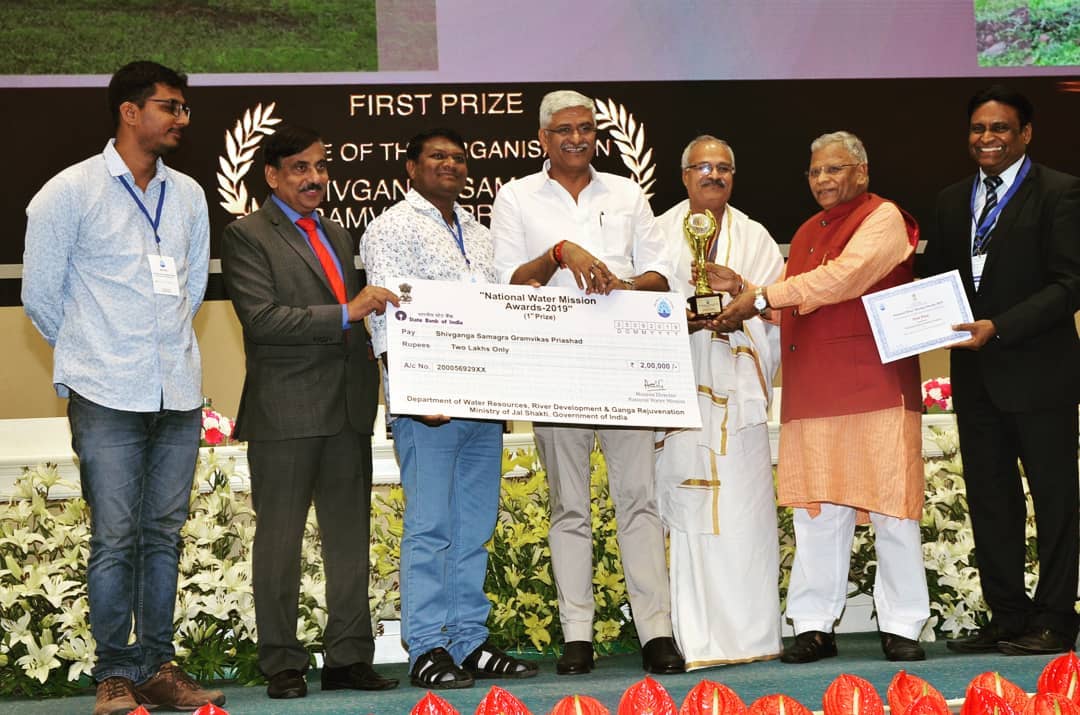 National Water Mission Award
Shivganga was being awarded by National Water Mission Award 2019 by Ministry of Jal Shakti India in category of Focused attention to vulnerable areas including over-exploited areas. Jal Shakti Minister Shree Gajendra Shekhawat Ji awarded this to Shree Mahesh Sharma ji and Shree Rajaram Katara ji of Shivganga.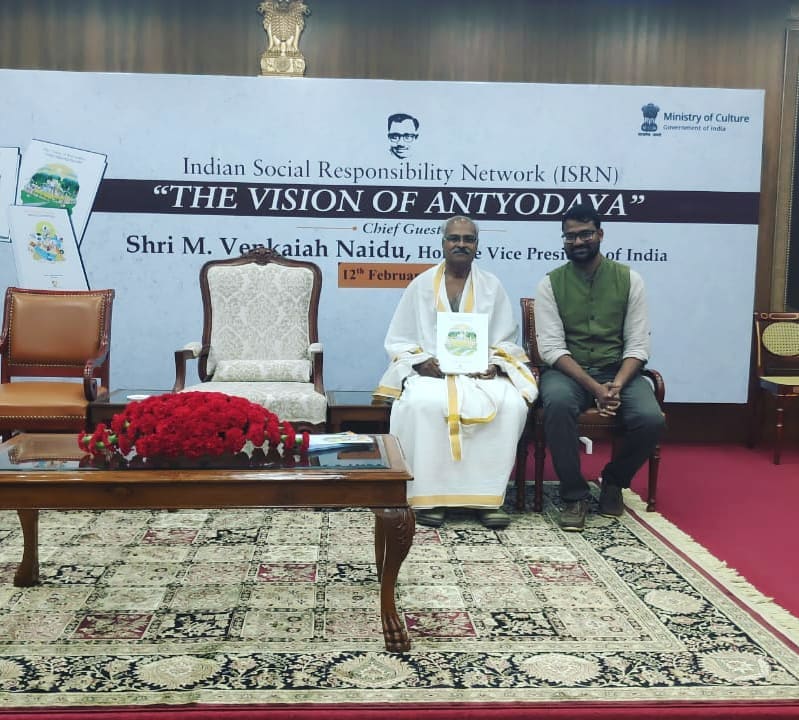 The Vision of Antodaya
In year 19-20 Shivganga's approach towards holistic and sustainable village development got a place in the book "The Vision for Antodaya" which was inagratued by Hanourable Vice-President of India, Shree Vainkaya Naidu Ji. This book is on 408 best prectices of India which work on ground level and have substantial changes in society. Shree Mahesh Sharmaji was presented in inaguration ceremony held at President House.
Shivganga
Vikas ka Jatan
Shivganga is registered under Madhya Pradesh Society Registration Adiniyam 1973
Registration number – 03/27/03/10295/07
IT Exemption U/S 80G,
F.No. CIT-I/Ind/Tech/80G/08/09-10, Dated 24/12/2009, Sl.No. 51/2009-10
Valid from 01/04/09, Extended from AY 2022-23 to AY 2023-24 with
Provisional Approval Number: AADAS4039HF20206.
PAN : AADAS4039H